About the Southern Star Pecan Orchard

Southern Star Pecans is located outside of Brownfield, Texas, forty miles southwest of Lubbock. The orchard is made up of approximately 120 young hybrid trees. The Western Schley variety makes up the majority of our orchard with Wichita pecan trees planted throughout the orchard to ensure pollinization.
Southern Star Pecans is a family owned and operated business and has been in operation since 1995. The pecans produced in the orchard are marketed straight to the general public, a decision made in the first years of production when wholesale buyers failed to show interest in purchasing smaller quantities of pecans from small pecan growers.
Southern Star Pecans takes pride in its efforts to provide the best quality pecans at the best prices to the general public.

Custom Orders

The packages listed on our online pecan store are designed to meet the needs of most of our customers. However, we are always eager to work up a custom order for our customers. Need more pecans than we have available in our store...or even less? Let us know what your needs are and we will be happy to work with you!
(
Contact us here
)
Payment Options

Southern Star Pecans offers three payment options for your convenience. We accept personal or business checks, United States Postal Money Orders, and Paypal payments.

If paying by Paypal, your order will be shipped ASAP after receiving payment.

Please make checks and money orders out to:
Southern Star Enterprises

Send your payment along with your name and email address to:
Southern Star Enterprises
1289 Hwy 385
Brownfield, Texas 79316

If paying by check or money order, please follow the instructions below:

Money orders: We only accept money orders from the United States Post Office. Other money orders will be returned. Your order will ship the next
business day after we receive your USPS money order.

Personal or business checks:
1. Check must be personalized with the name of the person who placed the order with us and must contain proper ID such as drivers license no. and state.
2. Check must be from a bona fide banking institution in the United States.
3. We reserve the right to refuse payment by check if we question the authenticity of the check for any reason.
4. Your order will not ship until your check clears! This may take up to three weeks.

Shipping Your Pecans

Southern Star Pecans uses United States Priority Mail exclusively to ship your package to your home. We've tested and proven to ourselves and our customers over the years that USPS Priority Mail is absolutely the best value for the money. Your pecans arrive just a few days after you place your order.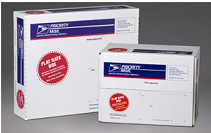 Contact Southern Star Pecans

We have built our online business around the philosophy that our customers deserve the best pecans at the best price, speedy shipment of their orders, and reliable, friendly, personal service. Sure, we may be busy during the peak of our harvest season, but never to busy to stop and answer our customers' questions...or just chat and get to know each other. We urge you to contact us by email if there is anything we can do to make your buying experience with us easier!